See How Our Data Room Security Works
Learn how you can securely share confidential information to EthosData data room and be able to close the deal more quickly and efficiently.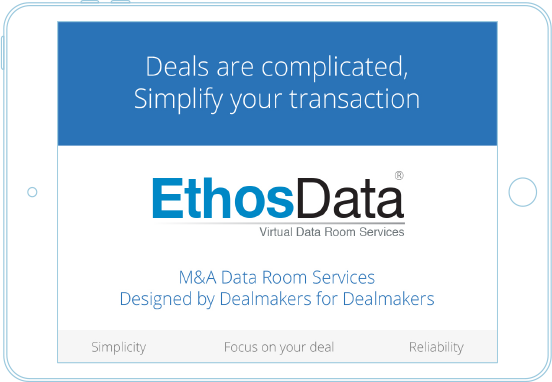 Learn how your data and information are protected:
All your documents are protected and you control the access.
Super secure data centers and infrastructure.
Our team has been trained to save you time.