Our Data Room Clients













Recent Deals EthosData Has Helped Close Faster:
Our client, OakNorth Bank, used EthosData data room services to close $330m, the largest investment in UK history. Our data room helped them to share information securely with potential investors simplifying the communication flow.
DOWNLOAD CASE STUDY
Moody's Analytics, a unit of Moody's Corporation, helps capital markets and credit risk management professionals worldwide respond to an evolving marketplace with confidence.
DOWNLOAD CASE STUDY
Our client, a medium size technology venture capital fund with offices in Ireland, Great Britain and the USA needed a service to communicate with investors and potential investors and to manage internal communication.
DOWNLOAD CASE STUDY
Testimonials

The dedication, skills and quick response of the EthosData DataRoom Specialists were key for the successful execution of our transaction.
JP Morgan

An excellent service. EthosData's dedicated team was available and diligent 24/7. The platform was a great solution to organize all the information and access between the different parties involved. Great choice!
Santander

EthosData's Virtual Data Room and great support team made our transaction easier. They are much more than a Data Room provider.
ING
The team has been really responsive in managing the dataroom for us. We have been using EthosData for quite a few years now and we are highly satisfied.
Reliance ADA Group

EthosData's web-based platform provides a simple way to share sensitive reports. Great support with surprisingly competitive prices. I welcome more enterprises working with EthosData.
Sodastream

EthosData's virtual platform accelerated the deal process and gave us greater intelligence and visibility over what people were up to in the process.
GMR Energy Limited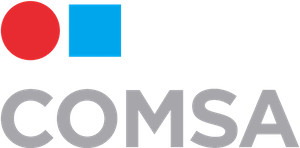 EthosData made possible to shorten the timing for the different processes with which we've worked together, great support team and easy to use Data Room.
Comsa Group

EthosData's Data Room provides a great solution for sharing sensitive information. Very easy to upload and control the access. The support team was first class!
ZTE

We used EthosData for an internal process. The dataroom was very helpful to share information fast and securely. And the support team was always ready to solve our questions.
Café de Colombia